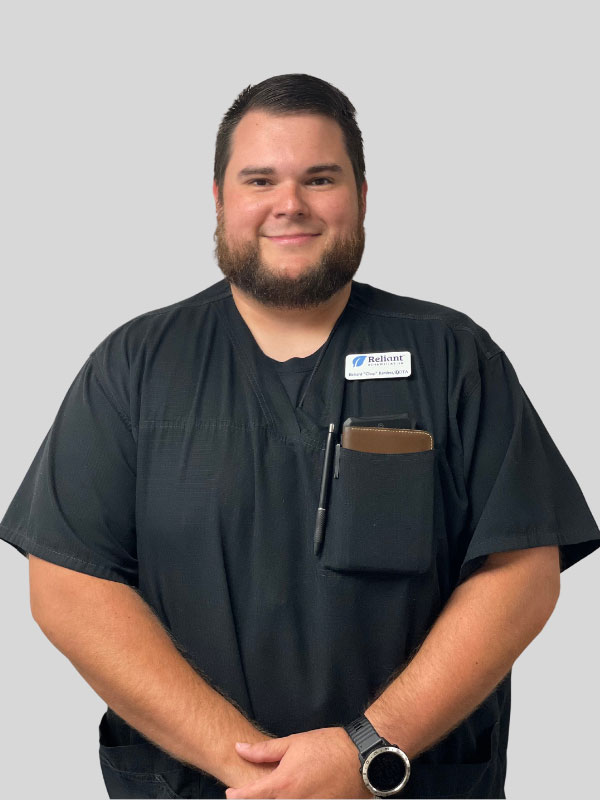 Director of Rehabilitation
Brief info
Richard, affectionately known as "Pork Chop", is the director of rehabilitation at Beaumont Health Care Center. He became a certified occupational therapist assistant (COTA) in 2010. Born and raised in North Alabama, he moved to Texas after graduating to seek better job opportunities. Chop started working here at the center in
2017, where the residents quickly embraced him and didn't realize what they had been missing. The residents' morale immediately increased and their desire for going to physical therapy grew incredibly. Chop takes his time personally getting to know each of
the residents here at the facility. The reason he loves long-term care so much is that from the time he was 5-15 years old, he spent his summers at the skilled nursing centers his mother worked at. From spending all those years hanging out with the older population, he knew that whatever career he chose, it was going to be in geriatrics. In
Chop's spare time, he loves to fish, hunt, and golf with his friends and family!